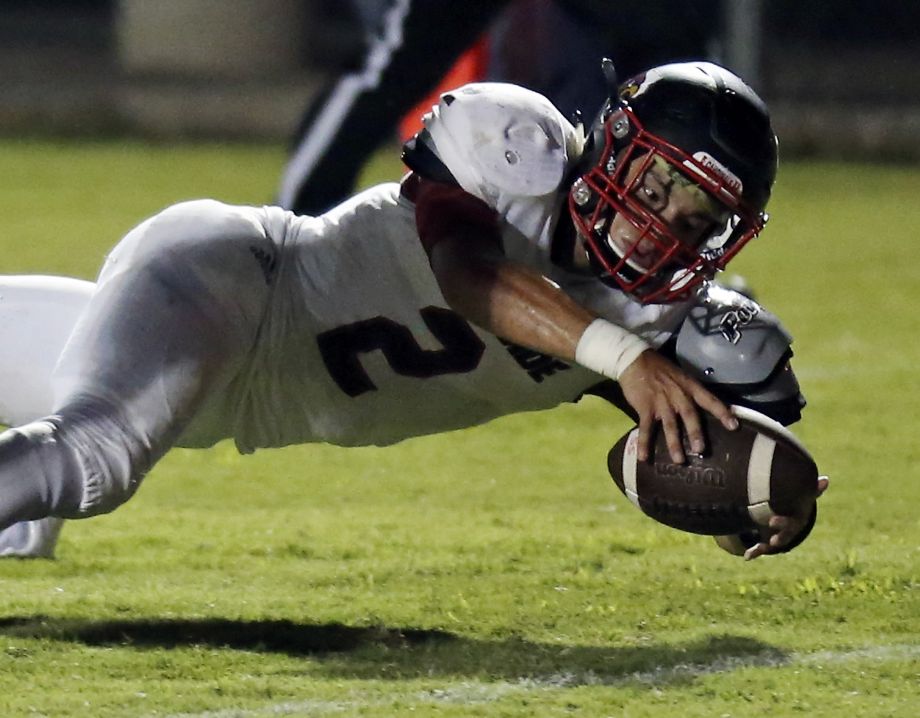 ATTENTION ALL UNDRAFTED FOOTBALL PLAYERS, looking to take their game to the next level, we are here for you. We work with several NFL ,AFL and CFL agents that are looking for Diamonds in The Rough that slipped through the cracks. We also work with the Top Overseas Professional Football Organization as well as the Top respected Minor League Teams in the US that are looking for the key players to help them win championships.
College Football Training is what we do. We train ,evaluate and place athletes on the best possible team and organization for them and the team.
PRE NFL DRAFT PREPARATION PROGRAM

* Utilizes the science of sports performance training to provide athletes a
highly individualized pre-draft training program geared towards maximizing a
player's physical output during their All-Start game, NFL Combine or Pro-Day.
* Provides a positive and competitive training environment where coaches can
focus on the individual training needs of each player to allow them to achieve
their specific training objectives.
* Allows player's access to the precise testing protocols implemented during
the All-Start games, NFL Combine and Pro-Day so players are well prepared for
everything he will face.
*Program is proven not only to increase speed, strength, flexibility and
explosion, but also proven to mend injuries and prevent new injuries from
occurring.
NFL COMBINE AND PRO DAY

Enhancement & Testing 
*Measurements – height, weight, arm length, hand span
*Vertical Jump and Broad Jump
*225-lb. Bench Press – designed to test the upper-body strength of a player
*40-Yard Dash
*20-Yard Dash
*10-Yard Dash
*20-Yard Shuttle – designed to test explosiveness, how a player
bends and changes direction, and body control.
*60-Yard Shuttle – designed to test explosiveness, flexibility, and
body control; and a subtle test of endurance.
*3-Cone Drill – designed to test a player's efficiency in changing
direction moving left and right, explosiveness, balance, body control,
and mobility.
*Position-Specific Drills
*Position Coaches for Playing Techniques
*Wonderlic Preparation
*Prepare for Interviews
*Injury Evaluation and Prevention
*Cybex testing
Training Sessions

*Overall Speed
*Acceleration
*Agility and Quickness
*Balance
*Body Composition
*Broad Jump
*Cardiovascular Endurance
*Coordination
*Core Stabilization
*Flexibility for Injury Prevention
*Increase Lean Body Mass
*Linear Speed
*Multi-Directional
*Plyometric and Explosive Power
*Range of Motion
*Reaction
*Running Technique
*Position Techniques
*Start and First-Step Explosion
*Vertical and Long Jump
*And most important the mentality that you are better then every one else because you trained and prepare to be.
POSITION DRILLS

You can do all the training for the combine drills, but if you can't play your
position, it doesn't matter. We understand that a player has to be able to play
his position while at the All-Star games and perform well in position drills at
the Combine and during Pro days. Each position will be assigned a position
Coach to help them with the technique of their position and to help them
master the drills they will see at the Combine and at Pro days. In addition,
players will get a chance to work with and along side current NFL players as
they will be around to share their firsthand knowledge as to what to expect and
how to handle it.
REAL FOOTBALL FOR REAL PLAYERS
Athletes Network Training is a Showcase Event for those Non-drafted, Overlooked Diamonds in the rough. NOST was designed to give the NFL,UFL, CFL and AFL leagues a great opportunity to view those overlooked athletes in REAL LIVE football action.
This is not just a combine with 40's,shuttle ,bench press and a vertical.
COMBINE/MINI CAMPS

The Athletes Network will have eight 1-day and 2-day Full Contact Mini-camp style workouts with the following:
1. Position drills
2. contact drills
3. 9 on 7 inside run drill
4. 9 on 7 outside run drill
5. team pass protection drill
6. blitz package drill
7. qb-wr vs. db one on one drill
8. ol vs. dl pass rush and run block drills
9. 7 on 7 passing drill
10. 11 on 11 run/pass drills
11. 2 minute drill vs. air
12. defensive pursuit drill vs. air
13. offense vs. defense scrimmage
14. live special teams play, kick-off,punt,punt return, kick-off returns and field goals
The ATN will also hold five All-Star Free Agent Bowl Games, this will consist of one day practice with filmed full contact team and individual drills and All-Star Free Agent Game the next day.
The ANT concept of Semi Contact (helmets and shoulder pads, thud no tackle play) And Full Contact Scripted plays and drills cover three critical areas:
1. Great level of play and competition for each player.
2. Great film from the drills and Senior Bowl stlye practice footage.
3. Activity, the player will be active playing football and competing in live drills.
To learn more contact head coach: Mike Greer